We are the qualified professionals behind Pulse Cardiac Health.
We want to share our cardiac expertise with you.
Pulse Cardiac Health is run by a "BIG HEARTED" husband and wife team, who met in 2000 working together in the cardiac rehabilitation program at the Wellness Institute in Winnipeg MB. Their main goal is to take the knowledge and expertise they have gained over the years and share it with as many people as possible.
Cam and Shawna believe strongly in the impact that cardiac rehabilitation has on the prevention and recovery of cardiovascular disease. It is well documented that way too many people with cardiovascular disease do not have access to formal cardiac rehabilitation programs simply because of where they live! For that reason Pulse was created. Using an online home based delivery model, Pulse Cardiac Health provides a structured comprehensive 12 week monitored cardiac rehab program. Having access to cardiac rehabilitation following a heart event is life changing, not only for the individual but also for their loved ones.
The Special Meaning of the Pulse Logo

The spiral logo for Pulse is a symbol from New Zealand called a Koru. It symbolizes new life, growth, strength and peace. After a family member passed away, the concept of life, its unpredictability, and the importance of living it, came into clear perspective. Cam and Shawna packed up their 3 kids and moved to New Zealand for 9 months to reset. It was through this adventure together, that the Koru and what it symbolized, took on special meaning for them. New life, growth, strength, and peace were inevitably what this time in New Zealand together gave them.
For Pulse Cardiac Health, through working with the many individuals at risk of heart disease, or who have experienced a variety of heart events… new life, growth, strength, and peace… seemed extremely fitting. This can be an uncertain time, and as well, a unique time to reset. Pulse Cardiac Health is here to support and empower each member along the way.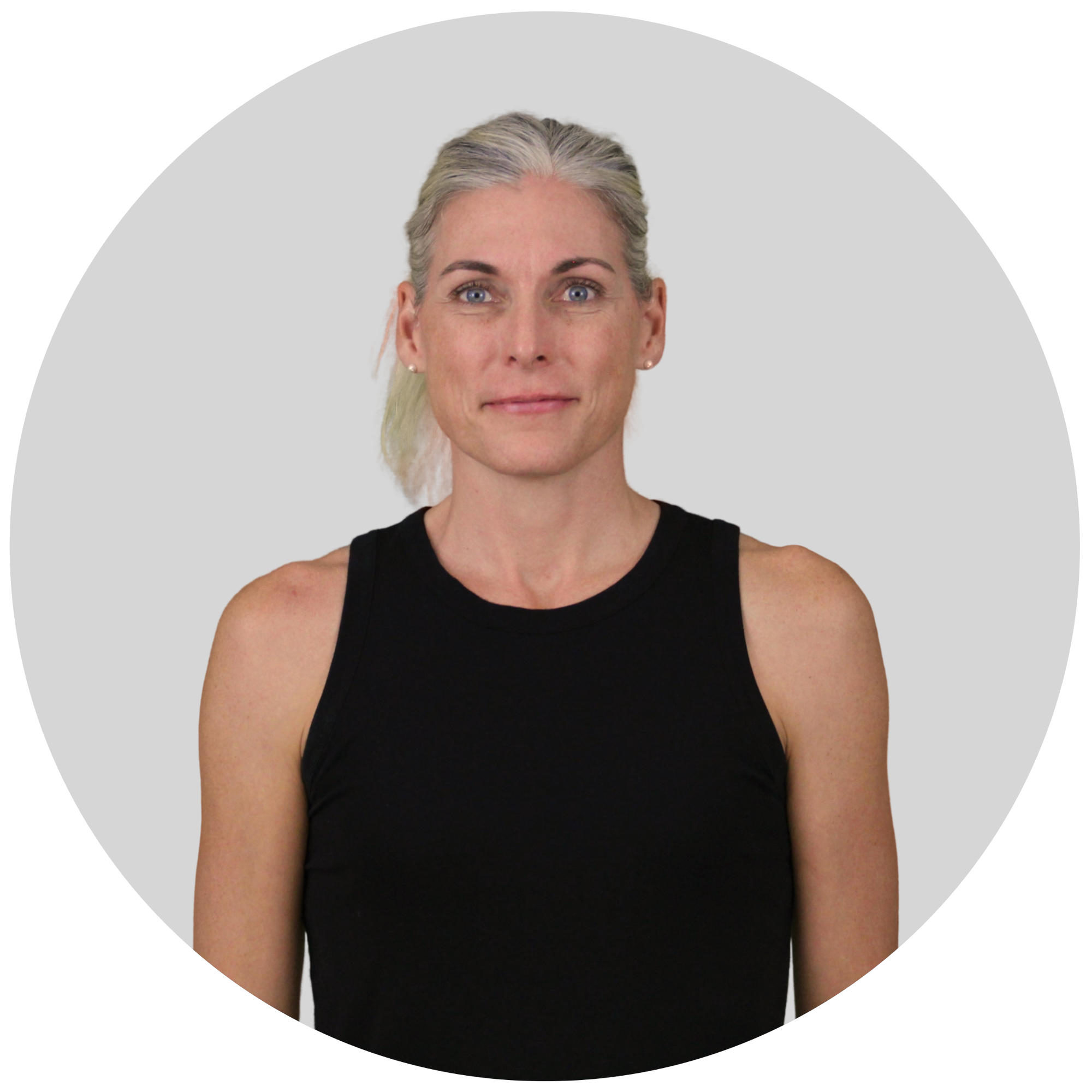 Shawna
Shawna is a Certified Clinical Exercise Physiologist through the American College of Sports Medicine, who has been working in Cardiac Rehabilitation for over 10 years. Her years in the health and fitness field however have spanned over the past 2+ decades. As an elite level athlete she fell in love with understanding the human body, and how the choices she made, affected how it performed. This led to a degree from the University of Winnipeg in the stream of Athletic Therapy, and the passion towards helping others recover from injury and "be their best selves" grew.
After her first experience being part of the cardiac rehabilitation team at the Wellness Institute in Winnipeg, Shawna decided this field was where she could make the most impact. She specialized in cardiac health, and began working as the Cardiac Maintenance Manager with the C.O.A.C.H cardiac rehabilitation program in Kelowna BC. After almost 10 years with C.O.A.C.H, and seeing the impact COVID-19 has had in the past 2 years on the ability for people access proper support, Shawna is now dedicated full time to Pulse Cardiac Health.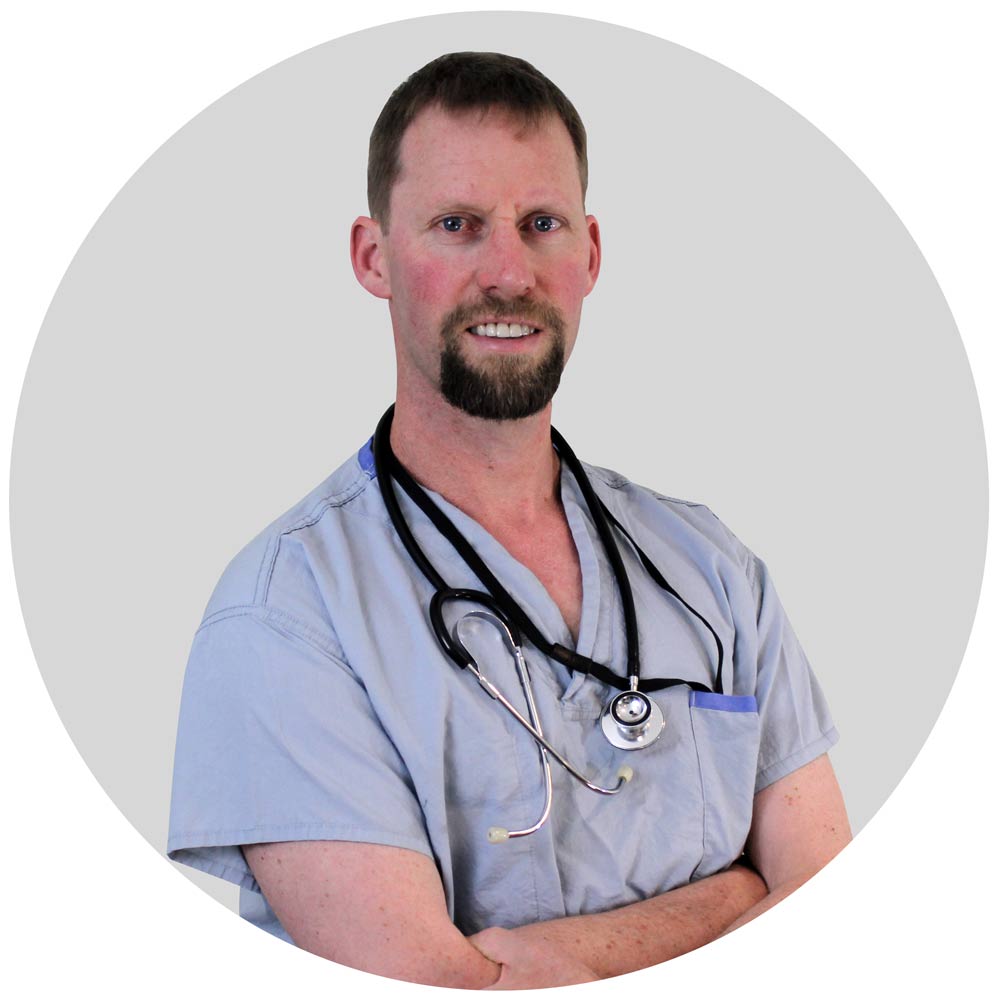 Cam
Cam is a Registered Nurse currently working in cardiology at the Kelowna General Hospital in British Columbia. After graduating from high school in rural Manitoba, he completed a Bachelor of Science and a Bachelor of Physical Education both at the University of Manitoba.
He started his career in 1996 as one of the initial Wellness Consultants at the Wellness Institute at Seven Oaks General Hospital. In addition to assessing and prescribing exercise programs for all types of individuals, he was involved in the creation of the cardiac rehab program. In his eight years at the Wellness Institute, Cam gained a great deal of knowledge and experience while working alongside physicians, nurses, physiotherapists, dieticians and social workers as part of the cardiac rehab team.
This knowledge fuelled Cam to pursue his Bachelor of Nursing at the University of Manitoba while working as a Wellness Consultant. After graduating from nursing in 2004 he was hired to manage a one year pilot project which screened individuals to identify their risk of developing cardiovascular disease. For the next seven years he worked full time in emergency departments in both Winnipeg and Kelowna with one year as a nurse in the operating room in New Zealand.
In 2011, Cam got back to his first love, cardiology, when he started working in the Regional Cardiac Cath Lab in Kelowna. He has since become certified as a critical care nurse through the American Association of Critical –Care Nurses as well as a Certified Cardiovascular Nurse through the Canadian Nursing Association. He is a leader in his workplace and especially enjoys teaching staff, students, patients and family members about all aspects of cardiovascular disease.
Shawna and Cam's 12 week program gave me the confidence and Knowledge to move forward in my life in a positive healthy way!
To this day I am still hearing Shawna's supportive voice on my morning workouts and walks.
Great people great programs!
Thank You Shawna, your exclusive excellence in the knowledge of all things good for us has and will impact me for years to come.
Thank you Cam you precise explanations of the heart.
It's a refreshing look on how we all should be taking care of our hearts.
Wayne
The classes are fun and well paced, i like the length and variety, and the choices to attend Live class or a taped class, it gives a person flexibility when taking their virtual exercise classes
Plus enjoy doing the exercises in the comfort of my home.  But you still feel like part of a group at the Live Zoom classes.
Liz
Shawna Cook is an excellent teacher and guide to physical fitness and health, especially for those of us with ongoing cardiac issues. I have found her Zoom exercise sessions to be both very useful and effective. As a bonus she makes exercise a lot of fun. Her Pulse Cardiac Health website also provides a lot of useful and interesting readings.
George
Cam and Shawna have been extremely kind and helpful with my Cardiac Diagnosis of ARVC and A Fib. They were even willing to telephone me in the evening and discuss my health concerns. I would highly recommend them if you have heart issues.
Randy
Pulse Cardiac Health provides a variety of in person as well as video online classes covering cardio, strength and stretch. Shawna is the instructor and while encouraging you to work at a pace which is right for you, keeps the classes interactive and fun while injecting humour into the workout. I highly recommend you give her classes a try.
Keep up the good work Shawna.
Ian
The exercises are varied and adaptable. Anyone can join in and modify the program to fit their needs. You can get stronger and more flexible without having soreness and pain. Just what I was looking for!!
Loydeen
"Shawna cares about her Pulse Cardiac "Family" and their health goals. I always look forward to attending the exercise classes as they are structured for the "mature crowd". The old joints love it! I definitely would recommend the Pulse Cardiac program to others."
Cathy
Pulse exercise is a great way to alleviate my morning grumpyness. I've found it to be a positive, cheerful, and heart healthy way to maintain my strength and movement after heart surgery.
Mark
Shawna, thank you for your dedication and positivity that you bring to our exercise classes. I am very impressed with the website that allows a member to have a session whenever we want. I'm fairly new, but very enthused.
Barb
Shawna, we have a reason to get up and going on Monday, Wednesday, and Friday. We can move so much better. We feel you really care about us. The group is like one big family. When you added Tuesday and Thursday we noticed more improvement.
You exude kindness and compassion. You really know your stuff.
Reno & Margaret