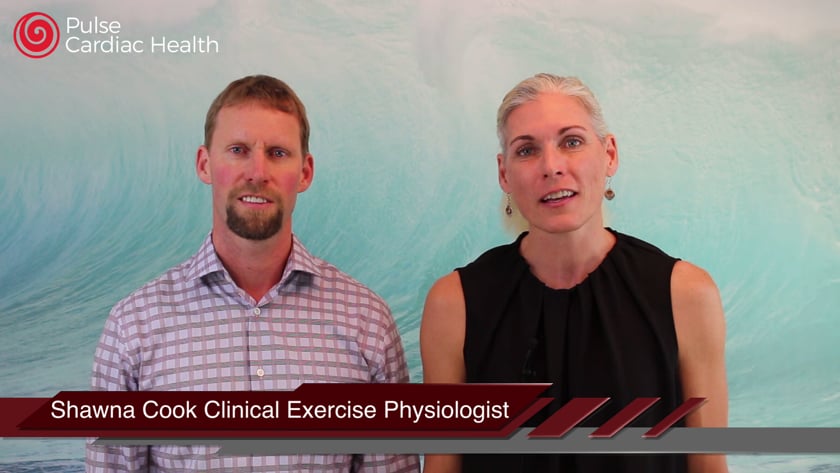 PRograms
Cardiac Rehabilitation Programs
Delivered by Cardiac Health Professionals.
These are our two "stand alone" options - which means they are separate from our Cardiac Prevention & Rehabilitation Programs.
Access Pass Membership

The Access Pass Membership provides you with the full package of Pulse Cardiac Health Member Benefits. You will have the freedom to learn and exercise at your own pace, in your own home, 24/7. As a member you will automatically have a team of qualified professionals behind you and ready to help support you every step of the way.
$27
/ Month
Member Benefits:

Access Pass – unlimited access to our entire library of education and exercise sessions. We currently have 80+ videos to choose from.
Zoom – enjoy our live group exercise classes designed to suit all fitness levels.
Monthly Follow-Up – as your success is our goal, our qualified health professionals will be in touch with you monthly to check in and review your progress.
Direct Access – members are encouraged to contact any one of our health experts at any point with questions, concerns, or if you just need a little advice.
Consultation

During this 1 hour appointment, we will discuss your health history, medications, risk factors, diet, as well as your current exercise tolerance. We will take our time to answer questions, and target the strategies to take so you can begin taking ACTION towards better health with confidence.
$75
One Time
Review your medical history, risk factors, medications, diet and current exercise tolerance
Improve and manage your risk factors for heart disease
Create action plan to reduce cardiovascular risk. Includes strategies, exercise prescription & dietary guidelines
Review any questions or concerns you may have
Fee is waived if entering into a Rehabilitation Program
The Take ACTION Programs outlined below are our Cardiac Prevention & Rehabilitation Programs. Both are 12 weeks in length (with the option to continue past 12 weeks) however the HIGH LEVEL program provides a greater level of support.
Take ACTION Program

Are you ready to take ACTION? This program is designed to provide you clear guidance on exactly where to focus and exactly what to do so you can GET HEALTHY and THRIVE!
$450
One Time
($150/month for 3 months)
Initial Cardiac Health Consultation Included
Includes courses on: Cardiovascular Disease, Weight Managment, Atrial Fibrillation & more
One to One Personal Coaching - Ever wanted a personal trainer to guide you? Well now you've got one!.... and then some!!
You will be set up with an Individulized nutrition, exercise, and behavior change plan with strategies desinged just for you.
Through our vitural system we will monitor your heart rate, blood pressure and symptoms to ensure your doing exactly what your body needs.
We will connect with you via Zoom or over the phone once a month to review progress and revamp your plan & strategies for the month ahead so you keep progressing!
We will personally check in with you Bi-weekly via email to make any little adjustments that need to be made and to help keep you on track.
We will also email &/or text you along the way to cheer you on & to trouble shoot any concerns that pop up with your measures or symptoms.
Bottom line is you will know exactly what to do, how to do it, and have a medical team behind you every step of the way, SO YOU can enjoy the benefits of better health!
Take ACTION Program (HIGH LEVEL)

This is BIG! In this program you will be guided week by week with specifically designed exercise prescriptions, nutriton strategies, and targets in all the pillars of health JUST FOR YOU. This cardiac prevention & rehabilitation program provides maximum support guiding you to optimal health.
$675
One Time
($225/month for 3 months)
Initial Cardiac Health Consultation included
Included are dedicated, comprehensive Cardiovascular Disease, Weight Management, and Atrial Fibrillation courses. Along with other courses on Heart Function, Stroke, Takotsubo and more.. . .
This program is BIG. We have been called the "Cutting Edge" of cardiac rehab becuase of this program... and here is how.
One to One Personal Coaching - HIGH LEVEL. This is not two or three training sessions a week, you will have an experienced professional personally guiding you Monday - Friday for 3 months! This is high level support!
We start by looking at your big picture goals and designing a BLUEPRINT or Map that defines the ACTION STEPS & strategies we need to focus on to get you there. (Weight management, Nutrition, Exercise, Stress, Risk Factor Reduction... and more)
You will be provided personally prescribed exercise sessions 5x/week desinged to improve not only your heart health, but your overall health! Including joint function and injury rehabilitation.
Don't worry if 5x/week sounds like a lot. We meet you where you are. These are movement sessions that are based on your level and what you and your body need. Strength, Yoga, Cardio, Balance, Joint Rehab, Recovery days... it's all part of it!
You can exercise at home, outside, at a pool or gym... where ever you want. This program is desinged exactly for you!
Through our vitural system we will monitor your heart rate, blood pressure and symptoms to ensure your doing exactly what your body needs.
We will be connecting via email, text or a quick call throughout the week to not only cheer you on, but to discuss your measures or any questions you have.
A new exercise prescription will be provided each week so you keep progressing and staying on track
Every second week we will book dedicated time with you (via Zoom or phone) to review each of the goals we are working on in all the pilars of health, along with the strategies we have in place. We will work together to revamp & set new targets & strategies for the following 2 weeks ahead so you stay focused and progressing.
We offer Group Support via our Living Heart Healthy Facebook Community Group
It's all virtual so No Travel, No Gym, or Expensive equipment is required!
All prices are in Canadian Dollars
Shawna, thank you for your dedication and positivity that you bring to our exercise classes. I am very impressed with the website that allows a member to have a session whenever we want. I'm fairly new, but very enthused.
Barb
Pulse Cardiac Health provides a variety of in person as well as video online classes covering cardio, strength and stretch. Shawna is the instructor and while encouraging you to work at a pace which is right for you, keeps the classes interactive and fun while injecting humour into the workout. I highly recommend you give her classes a try.
Keep up the good work Shawna.
Ian
Shawna, we have a reason to get up and going on Monday, Wednesday, and Friday. We can move so much better. We feel you really care about us. The group is like one big family. When you added Tuesday and Thursday we noticed more improvement.
You exude kindness and compassion. You really know your stuff.
Reno & Margaret
Pulse exercise is a great way to alleviate my morning grumpyness. I've found it to be a positive, cheerful, and heart healthy way to maintain my strength and movement after heart surgery.
Mark
Shawna Cook is an excellent teacher and guide to physical fitness and health, especially for those of us with ongoing cardiac issues. I have found her Zoom exercise sessions to be both very useful and effective. As a bonus she makes exercise a lot of fun. Her Pulse Cardiac Health website also provides a lot of useful and interesting readings.
George
I have been participating in exercise classes with Pulse Cardiac Care since March 2020.This is when the classes were offered free as a community Service to meet the needs of most at risk people.
The videos are easy to follow. Shawna's monthly email to check on your progress and status displays a supportive caring attitude .
Irma
The classes are fun and well paced, i like the length and variety, and the choices to attend Live class or a taped class, it gives a person flexibility when taking their virtual exercise classes
Plus enjoy doing the exercises in the comfort of my home.  But you still feel like part of a group at the Live Zoom classes.
Liz
Cam and Shawna have been extremely kind and helpful with my Cardiac Diagnosis of ARVC and A Fib. They were even willing to telephone me in the evening and discuss my health concerns. I would highly recommend them if you have heart issues.
Randy
The exercises are varied and adaptable. Anyone can join in and modify the program to fit their needs. You can get stronger and more flexible without having soreness and pain. Just what I was looking for!!
Loydeen
"Shawna cares about her Pulse Cardiac "Family" and their health goals. I always look forward to attending the exercise classes as they are structured for the "mature crowd". The old joints love it! I definitely would recommend the Pulse Cardiac program to others."
Cathy